Interoperability is crucial for collaboration
Take advantage of real-time data exchange between systems without middleware.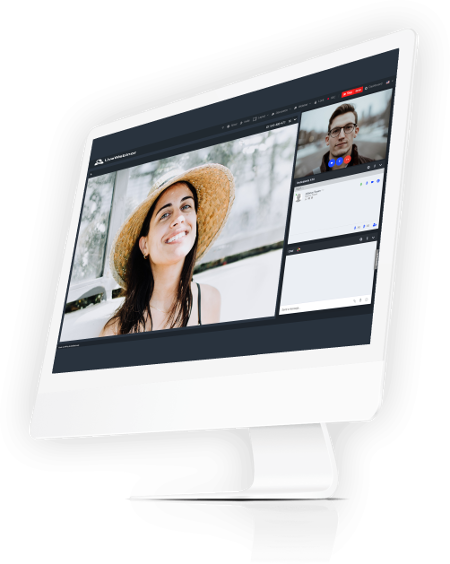 Cloud-based collaboration experience
Our platform is interoperable - it has ability to share information but also it can interpret the incoming data and present it in its original context. That's why you can benefit from the ability to organise videoconferencing, chat rooms, document sharing and cooperation between platforms with increased interoperability such as Live Webinar.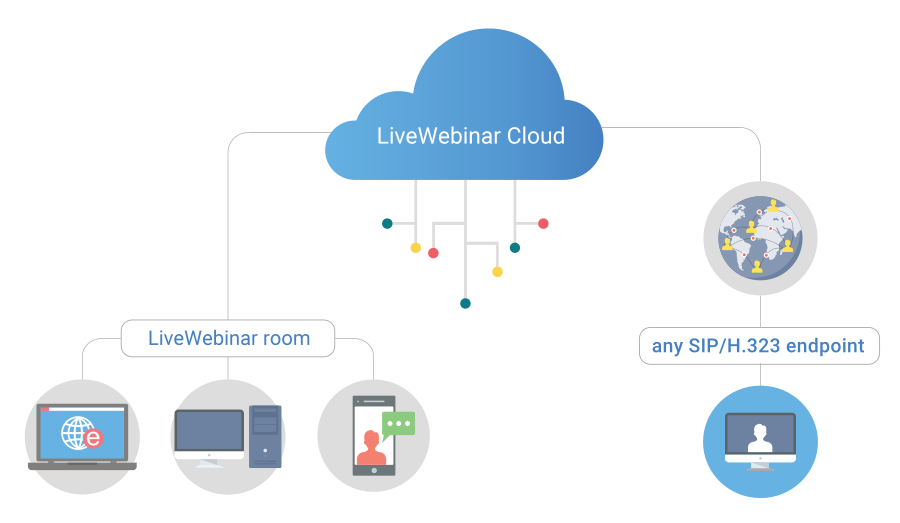 Full compatibility with SIP protocol and H.323 room systems.
All the big players are finally beginning to realise that they need interoperability, at some level and there is one reason why - because interoperability can reduce costs and increase business efficiency. We've design a platform that can be fully exploited in the presence of all currently existing large communication platforms for companies.
Zero downloads. Works on any platform.
No matter which operating system you are using. LiveWebinar has been designed to adapt to your work environment. Work through your web browser and get people into your webinars and online meetings instantly.
Invite those who cannot participate in person.
Stand out from the crowd and make your events available. Take advantage of real-time communication using Land lines, Smart TVs and RTMP/s protocol.